By RICHARD GREEN AND ELIZABETH SERCA-DOMINGUEZ, An Article Out Loud from the Domestic Preparedness Journal Flashback, April 22, 2015.
Recent events have shown how some people risk their lives for their pets. This 2015 article describes how to reduce or eliminate situations that endanger community members, animals, and first responders.
Narrated by Madison Leeves.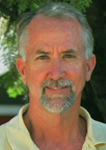 Richard (Dick) Green is the senior director of disaster response for the American Society for the Prevention of Cruelty to Animals (ASPCA). Before the ASPCA, he was the emergency relief manager for disasters at the International Fund for Animal Welfare (IFAW). He has responded to well over a hundred international and national disasters. International responses include typhoons in Taiwan, Philippines, and Australia, volcano eruptions in Philippines and Iceland, and earthquakes in China, Haiti, and Japan. Recent domestic responses include the Hawaii lava flow, Butte County Fire, Santa Barbara Mudslides, and Hurricanes Harvey, Irma, Maria, and Florence. He has trained hundreds of responders in disaster prevention and response and has developed training curricula for Slackwater Rescue, Water Rescue for Companion Animals, and Rope Rescue for Companion Animals. His book, "Animals in Disasters," was published in February 2019.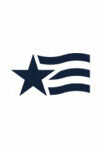 Elizabeth Serca-Dominguez
Elizabeth Serca-Dominguez, disaster response manager at the American Society for the Prevention of Cruelty to Animals, works to strengthen the disaster response capacity of Midwest states most vulnerable to natural disasters by providing disaster response training, rescue equipment, and disaster planning expertise to local animal response teams. Prior to joining the ASPCA, she led the state animal response teams in both Florida and Texas – two of the most hurricane-prone states. She was a founding member of the Board of Directors for the National Alliance of State Animal and Agricultural Emergency Programs (NASAAEP), a collaborative alliance of state programs charged with planning for, preparing for, and responding to disasters involving animals. She received a Bachelor of Science with honors from the University of Florida (UF) in Environmental Management in Agriculture, as well as a Master of Science with honors from UF in Agricultural and Biological Engineering.