"Make friends before you need them" summarizes the guiding principles behind the Harris County Office of Homeland Security & Emergency Management's (HCOHSEM) Industrial Liaison Program, where private industry and local government work together to keep the residents of Harris County, Texas, safe. This program and its resulting relationships have proven invaluable through industrial and devastating natural disasters, including Hurricane Ike (2008), Hurricane Harvey (2017), and the February 2021 Winter Storm. 
For some context, Harris County, Texas, is the third largest county in the United States by population, with over 4.7 million residents. This is larger than the population of 26 states and covers an area of 1,777 square miles, larger than Rhode Island. Harris County is home to 34 cities, including Houston, the largest U.S. port for international exports and one of the world's largest petrochemical and industrial complexes. These factors make it important for officials at various levels of government, industry partners, and community stakeholders to work together to keep everyone safe. 
Reason for Having an Industrial Liaison 
In the late 1990s and early 2000s, the frequency of industrial incidents such as explosions, flaring, and chemical releases affecting communities near petrochemical plants in Harris County revealed gaps in communication between the chemical industry, local governments, elected officials, and the communities surrounding the plants due to the lack of a cohesive communications plan. At the time, notifications of incidents came through calls to 911 or faxes as was standard at the time. That notification process led to delays in communication to jurisdictions outside of the original 911 service area. In addition, the non-standardized forms took time for the receivers to realize where something was occurring and how it could impact the community. The nature of chemical releases and impacts by weather made it critical that stakeholders in surrounding communities outside of the initial area knew about potential impacts. Industry leaders realized that maintaining the status quo was not an option, so they came together to find a solution to streamline communications and information sharing. 
The East Harris County Manufacturers Association (EHCMA), which includes over 130 manufacturing companies in Harris County and the surrounding area, created a task force in 2003 to address the concerns. EHCMA worked with its members, community stakeholders, and local government to determine the best way to fill the identified communication gaps. Ultimately, the task force decided a position should be created within the county government to work closely with industry. The Harris County Commissioners' Court created the industrial liaison position in 2004 as part of the HCOHSEM with a mandate to build better relationships with local industry and expand communications networks during incidents. 
The responsibilities of the industrial liaison include joining Local Emergency Planning Committees (LEPCs) and making the county government aware of issues and concerns these groups discuss. Additional responsibilities include representing the county at the regional, state, and federal levels when necessary and coordinating response and planning on a regional basis.
The Implementation Process 
The initial implementation in 2004 was met with hesitation from key partners in the industry and community. Despite having 25 years of experience from a previous career in the chemical industry and as a firefighter, the new industrial liaison found partners were not yet ready to embrace the concept. A major noted obstacle involved information sharing with a government official. Trust and respect had to be built and earned through continued engagement in steady-state conditions and response experience in times of crisis. 
As time progressed, the industrial liaison became a key member of the Channel Industries Mutual Aid (CIMA) organization, considered one of the world's largest industrial mutual aid organizations based on the hundreds of participants, resources, and personnel from member companies and government organizations. He also became a liaison to all Harris County LEPCs, working with community members, EMCs, city leaders, industry members, and federal and state government partners to partake in drills and exercises to help the community plan and prepare for events that may occur. 
In 2008, the relationships established through the Harris County area LEPCs and various drills proved their worth. Early in the year, an incident at a petrochemical facility allowed the industrial liaison to support the industry and the community, demonstrating the county's partnership during a crisis. Having completed trainings with personnel from that specific facility weeks prior, he was familiar with the facility's personnel, and they trusted him to join the command structure. 
He used his contacts with various government agencies like the FBI to inform them that the incident was not a terrorist incident, which was an immediate concern in the years following the September 11, 2001, attacks. He also provided a crucial role in communication with the community, surrounding jurisdictions, and other stakeholders to provide situational awareness, allowing the facility's staff to focus on response. 
After this incident, one in which the benefits of the partnership were highlighted, word spread among industry members that working with the industrial liaison and HCOHSEM was a benefit to them and their work outside of the fence line or outside of their property. Doors began to open, and partnerships expanded.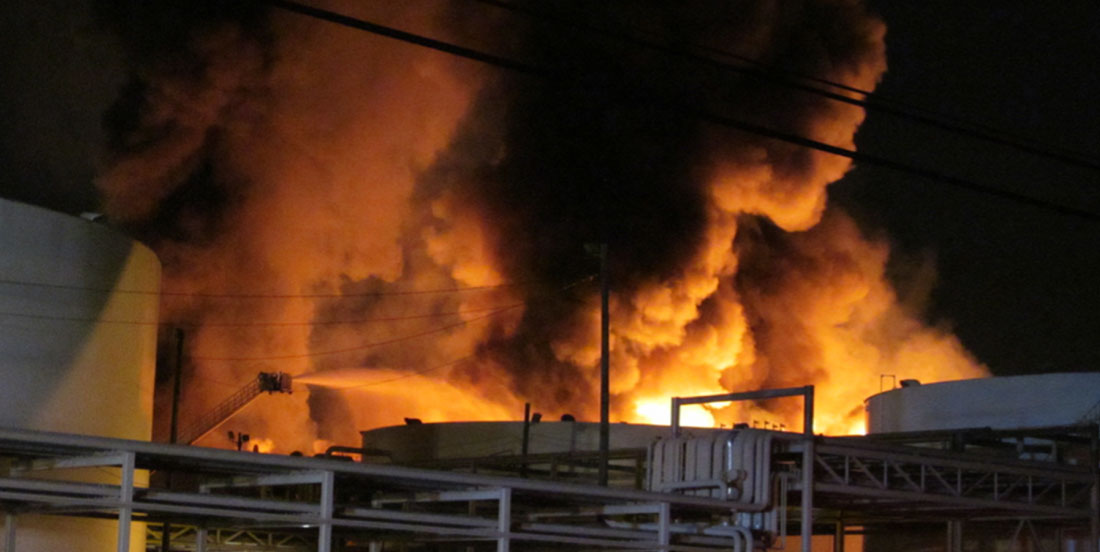 Growth of the Relationship 
The year 2008 was also significant for Houston and Harris County due to the impacts of Hurricane Ike. The storm surge, winds, and utility outages greatly affected the industrial complexes close to the Port of Houston and Ship Channel. At the time of its impact, Hurricane Ike was the third costliest U.S. hurricane on record, with Harris County having an estimated $4.64 billion in damages, more than 230,000 damaged homes, 7,100 damaged businesses, 2.2 million customers without power, and 280 shelters established. These impacts came from 12-15 feet of storm surge, 110 mph winds at landfall, and 8-11 hours of tropical storm force winds. 
The industrial liaison worked with local, state, and federal partners to assist in coordinating response and recovery to the storm across multiple jurisdictions. Partners across sectors needed support and a conduit to response and recovery information sharing, which the industrial liaison was able to provide. The liaison helped coordinate bringing plants back online after Ike to ensure the systems providing critical utilities to plants were not overloaded as they were after Hurricane Rita in 2005, when there was no systematic approach to restarting them. His work at the Houston Ship Channel included communicating with utility companies to prioritize repair work and service to critical plants and notifying utilities of downed lines and other infrastructure that was blocking roadways and rail service. 
Federal partners also appreciated the coordination provided by the industrial liaison. In 2008, the United States Coast Guard (USCG) decided to provide office space for the industrial liaison within their newly re-formed USCG Planning and Partner Agencies Division at their Sector Houston-Galveston location in Houston, Texas. 
Since 2008, the industrial liaison has assisted in facilitating communication during many incidents and evolved from a role with a response focus to one of preparedness and planning through work with LEPCs, Community Advisory Councils (CACs), EHCMA, CIMA, USCG, and others. Integration of local committees, advisory councils, and industry groups has allowed Harris County to have a regular presence in the facilities' emergency operations centers. 
In a 2017 memo, Mary Jane Naquin, one of the CAC facilitators who works closely with the industrial liaison, shared the following with HCOHSEM and Harris County leadership regarding the value of the industrial liaison program: 
The IL [industrial liaison] knows who's who, where's where, and what's what, which eases the tension that results for a mix of cities, elected officials, authorities and citizens who lack this broad knowledge. The IL does, and uses it to effect! The IL, at least this one, has developed a rapport across East Harris County, and I am sure, in the organizations and agencies he engages with in the county. The familiarity and presence that the IL has developed among his peers and colleagues is a value that can't be measured. He is generous with his time and energy, and is patient with those who need his assistance in any situation. 
In the eyes of EHCMA and some Department of Homeland Security partners, the liaison program is a unique partnership between industry and local government. EHCMA's recognition of this has led them to include literature and information about the liaison program in their messaging to new plant managers as they come into the region. They found that most, if not all, who are new to the area have not worked in partnership with local government in this manner. 
Building for the Future 
After an incident in Deer Park in 2019, where a tank farm caught fire, resulting in a coordinated regional response and significant national attention, Harris County commissioned a gap analysis to thoroughly review the county's response to the incident. The analysis determined the county needed a more robust presence in the private sector. The Commissioner's Court responded by creating a second industrial liaison position, with both liaisons reporting to a newly created operations supervisor position at HCOHSEM. 
The increased investment added another layer of experience and expertise to HCOHSEM and increased the capacity for relationship-building with industrial partners. Those hired to fill the new positions brought decades of experience in emergency response, including significant experience with petrochemical manufacturing and hazardous materials handling. 
During incidents of any type, the expanded Operations Section hosts briefings and calls for industry partners to ensure all parties have an awareness of the current situation as well as insight into what to expect next. Private and government partners also lean on HCOHSEM's industrial liaisons to acquire information and coordinate resources to ensure the safety and continuity of operations at facilities. As one example, liaisons were able to work with government partners to clear roads during Winter Storm Uri to ensure industrial partners and other partners had the supplies and materials needed to keep their facilities safe and operable. 
With the largest network of petrochemical manufacturers in the United States, Harris County's exposure to risk from industrial accidents is extensive. HCOHSEM has created a track record of successful cooperation that has improved emergency communication and response by proactively building relationships between industry and government. For example, a real-time electronic notification system alerts responders, elected leaders, and community members of incidents that occur and actions that may be needed. The addition of a second liaison by the Harris County Commissioners Court indicates the success and necessity of the program.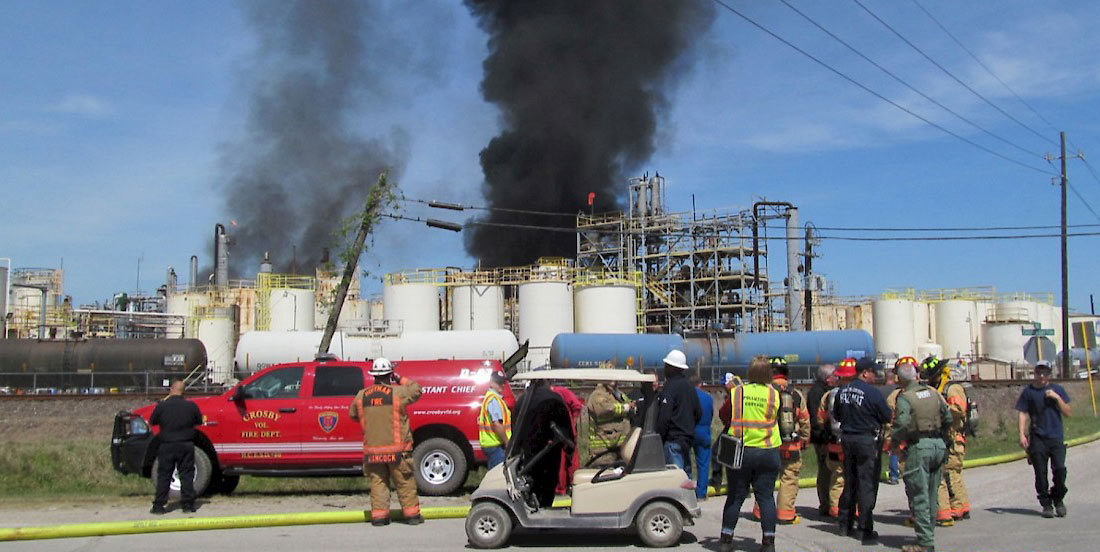 Key Takeaway 
Not all communities have large industrial complexes like Harris County. However, most, if not all, have some business or critical infrastructure that is important to the community and could have detrimental effects on the economy and people residing in the area. The key to the success of this program is forming and nurturing relationships between local government and critical industries or businesses to help ensure accurate and timely information is given to those who need it. 
A community may not have the resources or frequency of incidents that necessitate a newly formed or dedicated position. Still, most might consider identifying at least one key person to get on the ground at the scene of an incident. This person would provide timely and accurate information to emergency managers and leaders so they can make the best possible decisions without delay in receiving information.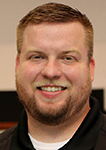 Jamie Hannan, MAT, MPP, is the innovation research analyst for the Harris County Office of Homeland Security and Emergency Management (HCOHSEM) in Harris County, TX. He joined the team in 2021 after working in the non-profit and education sectors for a decade. In his role at HCOHSEM, he works across sections to highlight best practices and innovative processes, serves as a policy analyst, and acts as a liaison to Commissioners Court, the local governing body for Harris County. He holds a Bachelor of Arts in History and Master of Arts in Teaching from Austin College in Sherman, TX, and a Master of Public Policy from the Hobby School of Public Affairs at the University of Houston.