Major sporting events such as the Olympics or the Super Bowl can bring much excitement and tourism into a location; but mass gatherings like these require the coordination of a vast array of organizations, agencies, services, and resources to minimize health and safety incidents. The public health goal at mass gatherings is to prevent or at least reduce the risk of injury or ill health and maximize the safety of participants, spectators, event staff, volunteers, and residents.
Even if existing health, food safety, and other support services of a host community have adequate capacity to manage the regular disease burden affecting its own population (including occasional outbreaks), the influx of people attracted to a large-scale event, coupled with the infrastructure changes needed for support, can place severe strains on such service. According to the World Health Organization, workforce burdens may compromise the ability to detect a developing problem and inhibit an effective response. Therefore, setting a high priority on interagency event planning early in the process – including addressing necessary components of food protection and food defense – can help ensure efficient, multi-faceted food protection coordination.
A Commitment to Food Safety
In 2012, London hosted the Summer Olympic and Paralympic Games, which accounted for an estimated 14 million meals served at more than 40 Olympic venues across the United Kingdom. That event provided the United Kingdom with an opportunity to review and improve its existing policies and practices regarding food protection. Elements of this successful strategy serve as a template for other nations when preparing essential food safety and food defense initiatives for sporting events, political gatherings, festivals, and other large-scale planned attractions.
The U.K. organizers made four key food safety commitments for the Olympics and Paralympics Games:
To ensure exemplary standards for food safety and hygiene at all venues;
To develop and apply robust traceability procedures;
To manage the risk of targeted malicious contamination of food; and
To engage with security services on food protection assurance.
In an effort to follow through on these commitments, the London Olympic oversight team developed a concept of operations – The LOCOG (London Organising Committee of the Olympic and Paralympic Games) Approach to Food Safety on 20 July 2011 – and established roles, responsibilities, resources, and needs to ensure adequate capacity to receive, rapidly analyze, and react to surveillance, reporting, and intelligence information. By doing so, the team couldentify and respond to any potential health protection threat. When developing their overarching strategies, the U.K. Food Standards Agency – in coordination with the U.K. Health Protection Agency and the London Organising Committee of the Olympic and Paralympic Games – proposed a plan for "enhanced business as usual."
The Game Plan
This game plan for enhanced business as usual included increased education and inspection, as well as workforce scheduling considerations. Specific parameters included: education, communication, surveillance, and surge capacity.
Education – Arguably one of the most valuable and sustainable initiatives used at the London Games was the establishment of a Food Safety Ambassador team. These designated public health professionals worked proactively with industry and food handlers in the months leading up to the Games to provide guidance and ensure understanding of safe food procedures and food defense awareness – for example, how to identify indicators that the food supply has been intentionally compromised. The ambassadors provided handy guides with frequently asked questions, including details on what food business operators must do and how they could register their food businesses.
Informational and educational booklets on food protection were available in English and nine additional languages for persons who currently were operating – or were thinking about operating – a food business. By implementing such coaching programs, local authorities create valuable good will with the media and food industry and potentially reduce the incidence of food handling violations and foodborne illnesses. Food handlers also can continue to practice the lessons learned long after the event itself. Such coaching programs are valuable experiences for all involved.
Communication – London developed a streamlined and targeted Strategic Risk Communication Plan, which included: (a) daily teleconferences and activity reports among relevant stakeholders; (b) daily surveillance reports for public health authorities; and (c) face-to-face meetings and conference calls at prescheduled intervals and as needed. Similar plans, if implemented in cooperation with fusion centers and local/county health departments, would keep essential stakeholders informed as well as facilitate education, valid information flow, and any needed rapid response. With a state or regional health department as the lead agency, large-scale event stakeholders can easily adapt this model.
Surveillance – In the area of disease surveillance, the United Kingdom established an enriched oversight model to work toward increasing awareness and specific disease identification during the weeks surrounding the Games. Public health agencies monitored reportable communicable diseases – including foodborne illness – through mandatory electronic reporting. This U.K. surveillance model for enhanced business as usual could increase awareness and specific disease identification during the weeks surrounding other scheduled events as well.
Upgrading reporting of defined diseases or symptoms of concern during the weeks surrounding an event by using a jurisdiction's existing electronic communicable disease reporting portals can help increase practitioner awareness and reduce lag time between diagnosis and reporting in an efficient and cost-effective manner. Another consideration is the education of event attendees by providing advice – in the program books or other appropriate places – of symptoms to report and protective measures everyone can take (e.g., hand-washing).
Surge Capacity – As with any mass gathering, the need for oversight is the greatest on the day of the event. Recognizing this, the U.K. Food Standards Agency collaborated with the Chartered Institute for Environmental Health to identify and deputize currently licensed health professionals to assist with regulatory food safety inspections. Following this model, other jurisdictions could augment their staffing resources with a cooperative inspection agreement, or cooperative volunteer agreement with appropriate professional agencies, such as the National Environmental Health Association, similar state-based associations, or industry partners. Such agreements would provide real-world mass-gathering inspection experience to currently licensed health professionals, as well as bolster food safety/food defense on event dates.
Overall Food Protection
Mass gatherings can be an attractive opportunity for intentional contamination of the food supply. In addition, unintentional foodborne illnesses can increase during large gatherings, due to the escalation of food preparation facilities and meals produced. The success of sporting events such as the Olympics and the Super Bowl depends on an ever-changing, complex, and increasingly "busy" stakeholder environment. Should food safety incidents arise, pre-planning is the best way to ensure coordinated, rapid, and appropriate response and communication among involved agencies and the public.
The efforts of those responsible for ensuring food safety during the 2012 London Olympics and Paralympics Games are examples of policy and education that can be adapted for other large-scale events such as the Super Bowl. Using the policies and lessons learned from these Games, other organizers could benefit from similar planning, management, and response tools to help ensure that food protection systems are in place before any mass gathering event.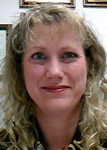 Michéle Samarya-Timm has an MA in Homeland Security and Defense from the United States Naval Postgraduate School and a BS and MA in Health Education from Montclair State University. A Masters Certified Health Education Specialist and New Jersey Health Officer, she has 20+ years as a registered environmental health specialist. Employed with the Somerset County Health Department (NJ) since 2009, she has extensive involvement in emergency preparedness and response, food safety and outbreak prevention, public health analysis and health communications. She is recipient of a Special Citation from the FDA Commissioner for her educational work to reduce foodborne illness in the United States, and also for her efforts in maximizing collaborative efforts between federal, state, and local regulators. Currently she is overseeing the implementation of an FDA-funded food defense program, and is completing a thesis exploring the impacts of intergovernmental communications on foodborne outbreak threats and response.