Crisis standards of care and sufficiency of care are topics of great controversy and debate in professional circles. The reasons may be obvious to most. Traditionally, health care responders are trained and held to the standard of care of their profession when rendering aid. Nothing less is acceptable. The public understands this and demands this high level of care, even under disaster conditions. Medical and allied professionals experience stress when they cannot deliver high-level care and may subsequently fear liability exposure and litigation. 
A True Story and Its Related Issues 
After an intensive disaster medical deployment following a major hurricane, an experienced trauma nurse found it necessary to come in and talk about what she had encountered. Her feelings were intense. She explained, "I had an 85-year-old woman who needed intensive care with a ventilator. No ventilators were available nor likely to be. I did what I could do. In my hospital emergency room, I would have had everything I needed, and she would still be alive today. There, the best that I could do for this woman was to hold her hand while she died. How will I ever live with myself?" 
Disasters and mass casualty incidents pose a counter-testimony to the training that most health care professionals receive. With overwhelming numbers of victims and supplies that can never be adequate under such circumstances, the care mandated must be first aimed at those who can benefit the most from it. Additionally, it must reach the greatest numbers possible of such victims. However, all possible care cannot be rendered for every disaster victim. Certainly, it cannot be rendered to those who will not survive even with such care. These are less-than-ideal circumstances, and health care professionals must be prepared to provide this less-than-ideal care when necessary. In so doing, survival potential may be enhanced for those with the greatest opportunity to survive. This is not advocacy for not giving the best care possible to all affected. Instead, it suggests that professionals must respond realistically to the crisis or disaster situation under which they may find themselves working. 
Points to Consider 
Usual standards of care may not be possible within a disaster or crisis scenario. Therefore, professionals must carefully understand the application of sufficient care, as the standard is likely to shift from standard of care to sufficiency of care as dictated by the actual circumstances. Adjusting one's mindset to this eventuality may be the hardest part of this dynamic. 
Recognize that people will die, then recognize it again at the gut or feelings level. Sufficiency of care may need to be and is expected to be the "standard of care" under most disaster situations. If the circumstances are better, that is great, but do not expect them to be. Mentally plan for this as well – emotionally and intellectually. Discuss the concept pre-incident with other practitioners. Then remind each other during the actual crisis. 
Health care professionals will provide the usual standard of care when possible. At the same time, that standard of care may not be possible. Although this dilemma needs to be worked out internally before being deployed, few people are currently trained to allow for feelings about this predicament and resistance to it, for example: 
Discourage blaming others; 

Resist self-blame; and 

Seek professional help early to resolve difficult issues as the need for assistance arises. 
Remember that, in disasters, needs outweigh resources. Therefore, the available resources must provide the greatest good for the greatest number of people who can benefit from them. In addition, not all suffering can be eliminated. Some people will suffer despite health professionals' best efforts. Since critical resources must be allocated to those having the best chance of benefiting from them, health care responders often must make crisis decisions using their best professional judgments. Complexities include helping the greatest number of people by providing what is currently available while resisting the guilt of knowing that more would be available under normal circumstances. Here are some additional points to consider: 
Document all decisions made and secure a witness to the documentation. 

Learn how to manage and comfort those who will die because helping them die with dignity is an important aspect of caring for them. 

Prepare to surrender the standard when necessary and provide care that is at least sufficient under the existing circumstances. Allow this to be okay because the totality of the circumstances prevents the ability to provide a higher level of care, not a lack of personal knowledge and skill. 

Understand protections afforded by laws that shield health professionals from liability exposure and criminal and civil litigation. 

Learn to accept limits, which include circumstantial and personal limitations. The ability to do this may vary from culture to culture. Reflect on unique cultures and what it says about handling limitations. "Expect the moral traces of remorse as you think about your experience. Sometimes it presents as a 'twinge' when you remember what happened and what you did or were not able to do." (D. Isch, Personal Communications, May 8, 2006) 
The goal for each health care responder is not to get over what they feel, which is an impossible task. Instead, the realistic goal is to get past what has happened and what is felt and find ways to get on with life both professionally and personally. Health professionals try to teach this to victims, but they also need to learn it to help themselves.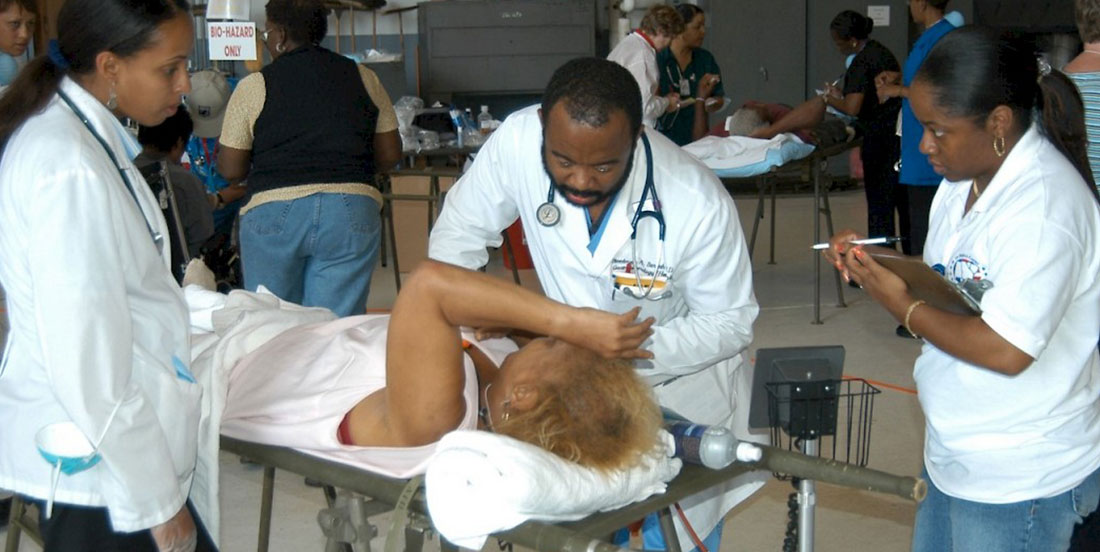 Conclusions 
Life is precious and must always be regarded as such. Dealing with life and death decisions is critical to what health care responders do. Disasters or crises often offer a counter-testimony to what these responders want to do and are normally bound to do. Nothing must be examined more carefully and with greater understanding and empathy than the decisions to depart from the standards of care to which all health care providers subscribe so faithfully. Yet, those decisions may face each person involved in realistic crisis care. The recent pandemic has taught many lessons and forced those in the healing and helping professions to examine the unexaminable, and even unthinkable, in non-pandemic times. These lessons are applicable now and will always be part of all that is done in the name of patient care: 
Understand that disaster work is difficult because health care providers may not be able to provide the same level of care that they are accustomed to doing. 

Realize that this disconnect causes a risk of psychological trauma and possibly longstanding stress or mental health issues. 

Seek help to discover potential ways to resolve role concerns in the circumstances. 

Remember that the goal is to do the greatest good for the greatest number of people who can in fact benefit from the services rendered in these tough/unprecedented situations.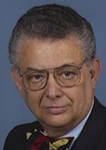 Dr. James L. Greenstone (Ed.D., J.D.) is a psychotherapist and a Supervisory Mental Health Specialist with the U.S. Department of Health and Human Services Disaster Medical Assistance Team. Formerly, he served as Director of Psychological Services for the Fort Worth, Texas Police Department. Dr. Greenstone is the author of The Elements of Disaster Psychology: Managing Psychosocial Trauma; The Elements of Crisis Intervention, Third Edition; and Emotional First Aid: Field Guide to Crisis Intervention and Psychological Survival. Also, he was a collaborating investigator for the Diagnostic and Statistical Manual, Fifth Edition (DSM 5) published by the American Psychiatric Association. Dr. Greenstone is currently a Professor of Disaster and Emergency Management at Nova Southeastern University, Kiran C. Patel College of Osteopathic Medicine. Recently, Dr. Greenstone was elected a Fellow of the American Academy of Experts in Traumatic Stress. Additionally, he is also a member of the Tarrant County Medical Society Ethics Consortium. Dr. Greenstone may be reached at dr.james.greenstone@gmail.com